Here you'll find all Iisland summer excursions and fishing trips. Bookings can be done online or by calling us +358 44 3617 219. All trips can be tailored to suit your needs.
On our trips you'll need windproof and warm enough clothing and sunglasses. Ask us if you don't have proper outdoor gear with you.
On fishing trips you can take some of your catch with you if you wish. Bring a cooler with you.
Payment methods:
You can pay for services with all major debit and credit cards, in addition to bills, cash and PayPal. 

Hasekraft HC700 2022, Honda BF100 outboard 2021 
7 m long, 2.4 m wide aluminium boat with customisable seating arrangements. Load capacity of 1250 kg and seating for 10 people. Sturdy, comfortable floor to walk on. The bow gate can be
opened for easy wheelchair access and easy loading.  
MinnKota electric bow mount motor 
Lowrance Elite FS sonar/chartplotter 
Silver Fox 485 2008, Mercury 50 EFI outboard 2008 
Lowrance sonar. 6 rodholders.
Reliable aluminium boat for smaller groups for fishing and
excursions. Maximum capacity of five persons. The boat can
be rented for a day or longer through the Skipper service. https://www.skipperi.fi/venevuokraus/silver/fox/4593 
ACCESSIBLE
FISHING
AND BOATING TRIP
1,5-2h (1-6 persons)
This boating and fishing trip is accessible for wheelchair users
thanks to the bow ramp. We can admire the scenery from the
boat and go fishing with quality fishing gear.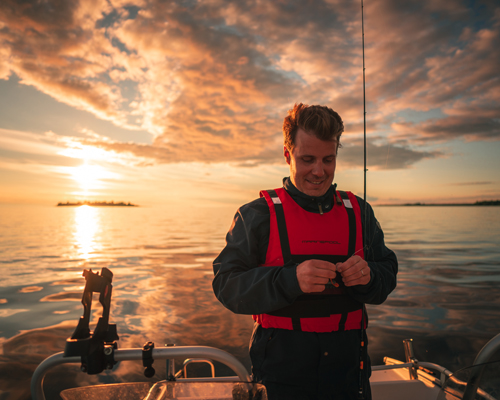 DIVERSE FISHING
DAY IN II
6-
7h
(
4-12
PEOPLE
)
Bring your work team or your partners to enjoy fishing and
a seascape that will make your creativity fly. This is where
the best memories and ideas are born!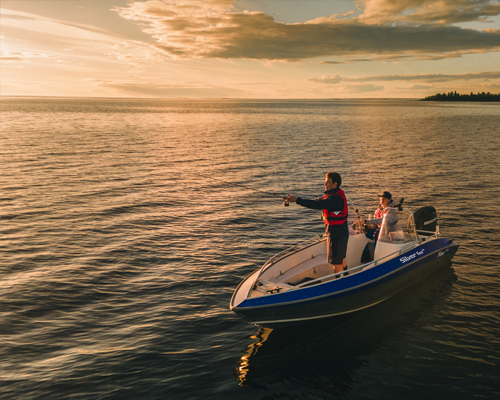 FAMILY-FRIENDLY
BOAT FISHING

TRIP IN II
1,5-

2h

(

1-6

persons

)
Experience relaxed lure fishing in a safe fishing boat guided
by a professional fisherman in the Bothnian bay and I river.
Great for first timers!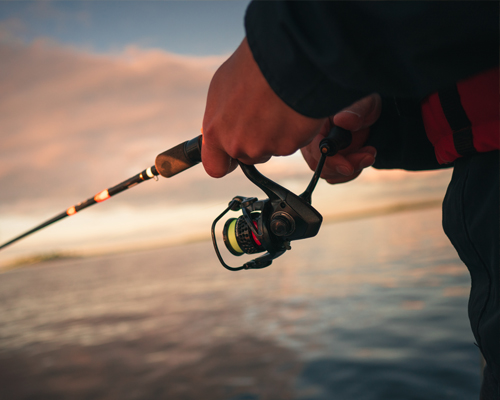 CHILDREN'S
BIRTHDAY
PARTY
BY BOAT
,
FISHING
2h
(6
PERSONS
)
Spend a different kind of birthday with friends fishing on the Ii river. Who will catch the biggest catch, or who will spot the white-tailed eagle?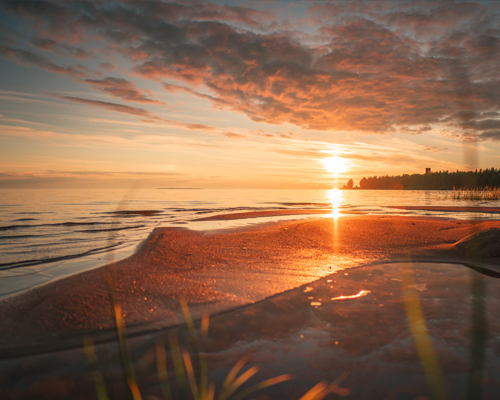 ACTIVE CAST FISHING WITH A PROFESSIONAL FISHERMAN IN II
5h
A fishing trip to the Bothnian Sea can be a really memorable one.
The wide open landscapes, stunning bright summer evenings and
misty autumn mornings colour the fishing trip, where we focus on catching our abundant predator fish by casting lures. The perch and
pike stocks in the Baltic Sea are currently doing well and the fishing
is rewarding. In summer, the fish are full of power and make the fisherman smile, in autumn the fish refuel for the winter and strike
the lure fiercely.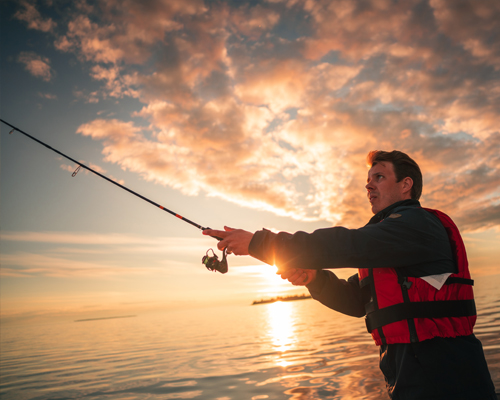 GUIDED
STANDUP
PADDLEBOARDING
TRIP TO THE
LOVELY II RIVER
AND SEA IN II
1,5h / 3h
(
1-6
PERSONS
)
Discover the beautiful Ii river with a local guide on a sup-board. This excursion gives you a proper exercise.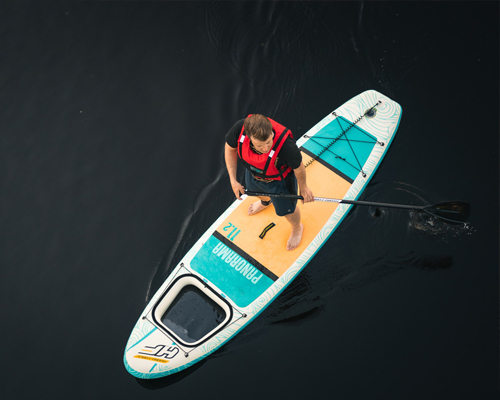 TRADITIONAL NET FISHING TRIP IN II
3h

(

1-6

persons)
There have been commercial fishing off the coast of Ii since at
least the Middle Ages. Fishing is still an important source of food
and a hobby for many here, for some it is a profession. You can try traditional net fishing in a professional fisherman's boat. At the
beginning of the trip, we will set the nets in good fishing spots, depending on the season. In between, we'll have coffee while
enjoying the sea air and admiring the nature.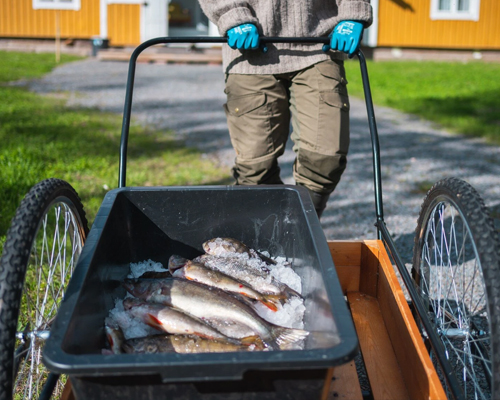 A TRADITIONAL
NET FISHING TRIP AND DINNER IN II
5h
You will set your nets on a professional fisherman's boat at sea in Ii.
You will experience the marine nature with all your senses and at the end of the trip you will pull up the nets in the hope of catching fish.
At the end of the day we will smoke fresh fish together.